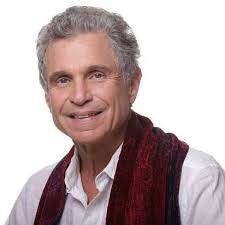 Shamanism is slowly finding its way back into our modern society and it is so much needed in this world right now. It can help us to find a more holistic understanding about the connection of nature and humans but furthermore it can help us to heal.
I have always been a great admirer of the work of Alberto Villoldo and read most of his books. He managed to brought ancient wisdom of the Amazon and Andean Shamans back into our society and make it accessible for thousands of people.
Even though I decided on the path of Astroshamanism because I just love astrology and everything about how the universe operates, I still follow Alberto's insights. His wisdom deeply resonates with me and his knowledge gives important impulses for my daily spiritual life.
Alberto just released his latest book and it is called "Grow a New Body". Immediately the title resonated with me and I was intrigued what kind of knowledge it would contain. It is truly a powerful read and I can only recommend it to you. To help you with your decision to read it and let it inspire you I wrote a short Book Review. This offers an overview on what to expect from the book and reflects also my personal experience on reading the book.
About the Author
Alberto Villoldo PhD. – Best-selling Author of "Shaman, Healer, Sage" has trained as a psychologist and medical anthropologist, and has studied the healing practices of the Amazon and Andean shamans.
Villoldo directs the Four Winds Society, where he trains individuals in the USA and Europe in the practice of shamanic energy medicine. He is the founder of the Light Body School, which has campuses in New York, California, Miami and Germany. Villoldo has written numerous best-selling books including Shaman, Healer, Sage, The Four Insights and Power up Your Brain.
About the book
Grow a New Body is his newest book and it contains approx. 290 pages and is separated in 5 main parts which are subdivided in individual chapters. The book has a nice feel to it and I like the paperback they used. The cover is very appealing and the title "Grow a new body" immediately spiked my curiosity.
Inside the book:
The introduction is a very interesting, personal and powerful story about Alberto falling seriously ill and being able to heal himself. Which marks a fascinating and emotional entry into your personal healing journey – which is about to begin when you read this book.
Chapter 1 -3
The first chapter invites the reader to gain insights into how we spiritually see the world if our brain doesn't block our view. Alberto briefly introduces us to the secret of the longevity genes before we learn more about spirit and the invisible world. Profound and elegant Alberto Villoldo takes us on a journey to our own spirit. The next chapter starts with interesting facts about the evolution of humankind, the limbic brain and the connection with our ancestors. Before he combines his ancient knowledge with the new scientific findings of neuroplasticity.
My input:
This is the moment where you can't stop putting the book out of your hands any more and you just want to know more.
Chapter 4 – 6
Within these chapters Alberto explains the importance of a healthy gut for our overall well-being. Pointing out how western medicine is neglecting this so called second brain and how this has serious consequences.
The next chapter Alberto introduces us to the idea that we can all switch on our longevity genes if we only would know how. Practical advise, well combined with new evidence and research on healthy diet.
Chapter six finally deals with the secret of super foods and also offers a variety of really helpful and well researched information.
My input:
At this stage you are probably already on your computer to search the best available sources, to get your super food ordered.
Chapter 7 – 8
Probably the most fascinating chapter in which Alberto Villoldo reveals information on how we can reset our death clock. Again follows a well-researched and easy to understand pool of information to stay forever young. Chapter eight presents the understanding about our inborn fear of death as well as other stressors of the modern world. Scientific evidence underlines the importance to reduce stress if we want to stay healthy into old age.
My input:
At this stage you are totally aware that you are trapped in the modern time capsule and you need to find a way out of it.
If you would like some additional shamanic help in healing old wounds or facing your fear of death. Why not have a look at my Remote Astroshamanic Healing Sessions here…
Chapter 9 – 14
Contains very helpful information for the spiritual quest one needs to undergo to truly become free. From healing old wounds to allowing oneself to completely let go. There is a lovely meditation exercise and advise on how to become still. Before Alberto invites us to go on a very personal Vision Quest – which will be necessary under the one-medicine holistic idea of healing. Here we can also find a detailed plan on how we can go about with planning our own three-day Vision Quest.
My input:
At this stage, you are probably moving between sheer excitement and a bit of anxiety about the three-day Vision quest. But if you do ask anybody who has ever done such a quest, they will tell you, they would not have missed it for the world. So go for it….
The last chapters 15 – 18
Once you worked yourself through Alberto's guidance and sometimes maybe challenges in this book – you finally arrived – you are ready for the "ONE-WEEK-GROW-A-NEW-BODY PROGRAM"
The next chapters contains helpful advise on how to heal our bodies with food, upgrade our brain with neuronutrients and shows us our self-responsibility. "YOU ARE WHAT YOU EAT".
There is a whole meal plan including suggested supplements in this book. You will learn what to do and what better to avoid, if you want to grow a new body in only 7 Days. The end finishes with some nice recipes that will support your process. Chapter eighteen helps to understand how you can prevent certain problems and illnesses. Before Alberto leaves us with his conclusion what healing yourself and healing the world actually means. And a little treat is his secret suggestions for you personal longevity Spa at home, if you can afford it.
Overall it is a good and easy read. The perfect book for our modern times in which we experience a nutritional crisis. It is very much aimed at all those who seriously want to change their lives around and those you want to see what steps they would need to take.
I personally like Alberto's down to earth approach and how he always remained humble and grounded even he is so successful. A book that is empowering, positive, thought provoking and life changing. With a step to step guide on how to do things and some really good practical advise and recipes. Once you read the book there is no turning back and once you see the changes appearing in your life you will never want to turn to the old habits again.
You really should give it a go…and let us know how you found it!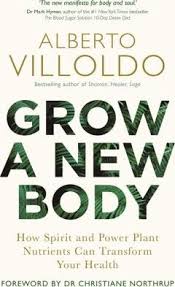 In need of some shamanic help to heal old wounds, working through bad habits and letting go of conditioned patterns?
Why not have a look at my Astroshamanic Healing Sessionshere..
What's your reaction?
0
Cool
0
Bad
0
Lol
0
Sad