Every living being is surrounded by an energy field, which acts as a protective layer between us and the world around us. You have probably heard a lot of talk about auras and energies lately. After all, these words have become common in our everyday conversations nowadays. However, many people still struggle to understand what the Aura exactly is and how they can take care of their energy field.
I work with people's energy fields in my shamanic healing work. I can pinpoint my client's problems through my ability to read auras because I have developed my psychic abilities. Before I do any healing work, I cleanse and clear the Aura from negative energies or attachments.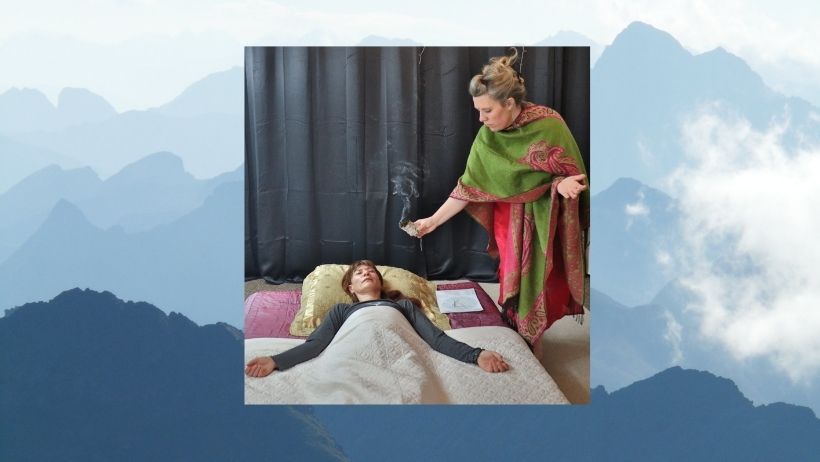 What Is An Aura?
An aura is simply an invisible energy field that surrounds your physical body. Every living being has an aura that acts as a protective layer on an energy level (just as your skin protects you on the physical level).
Your aura can have different colors depending on your spiritual, emotional, and mental well-being. Its thickness can also differ from one person to another, depending on their spiritual development and if they have learned how to charge their auric field with energy.
What makes your aura so important is that it plays a vital role in the energy exchange between you and the world around you (including people, animals, etc.) If you don't take care of it, you might lose vital life energy and become vulnerable to opposing forces. Maybe you have experienced this before, that you spend some time with people and suddenly felt drained? It is also possible that energetic attachments cling onto your aura and drain your life force energy. Those attachments can be different from thought forms, other people's energy, entities, and otherworldly beings. This is exactly why we should develop a regular practice that allows the cleansing of our auric field. So those negative energies don't cling on to us. 
In a shamanic Healing Session
In shamanic healing work, a priority is to cleanse and clear a person's aura from any attachments and negative energies. Only if this is done correctly can we move on to start healing the person. If the auric field is not cleansed and cleared regularly, the energies can become blocked or stagnant and can cause:
feelings of heaviness

depressive mood

anxiety

a negative outlook on things

dizziness

headaches

irritation

fatigue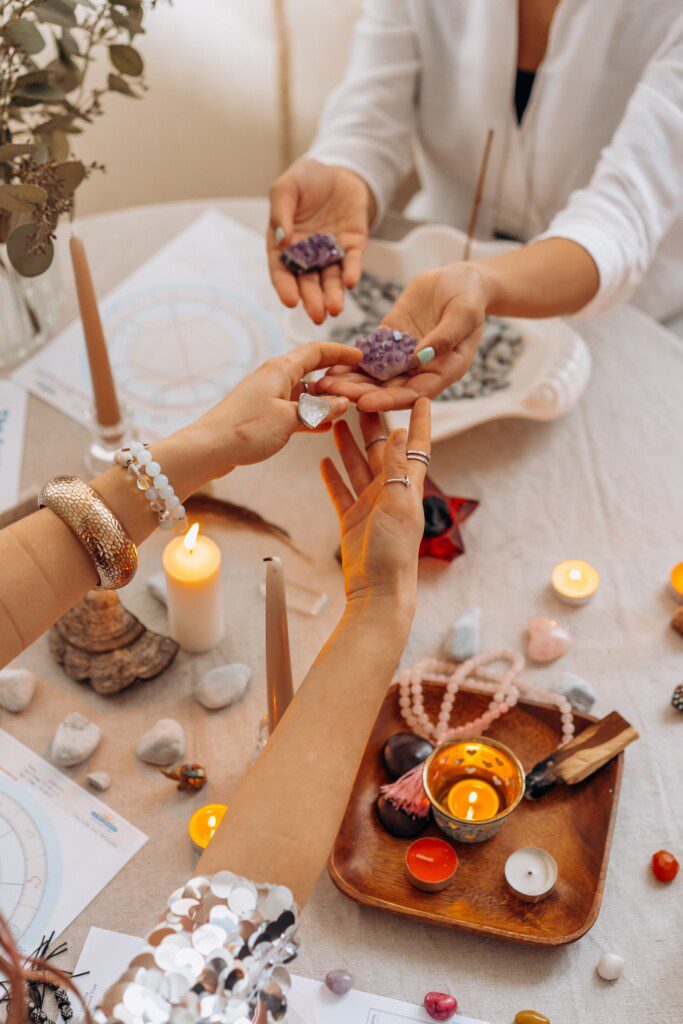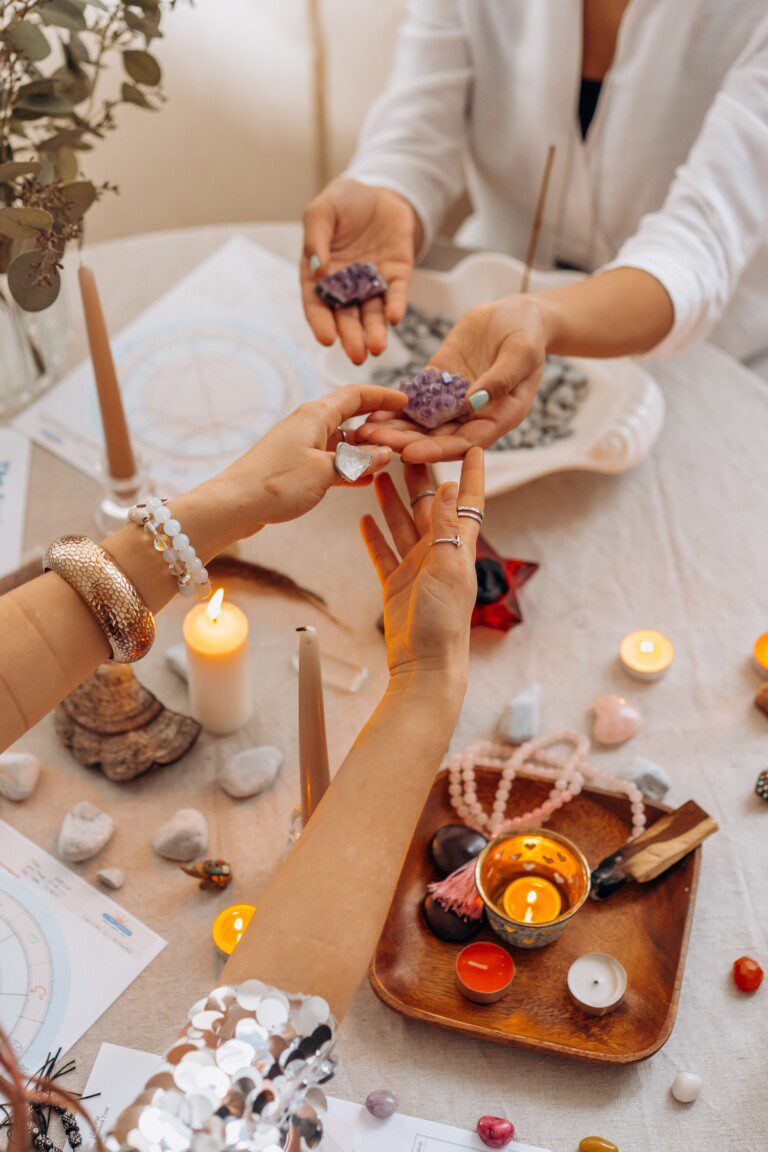 How To Take Care of Your Aura
You can do many things to cleanse and take care of your aura. These may require you to form new habits and behavioral patterns. But doing so will ensure that you can function in the world without succumbing to negative energies or feeling drained all the time. In some cases, your personal cleansing might not work that well, and in this case, it would be more favorable to contact a shamanic practitioner to help you with this.
When I do an astroshamanic healing session for a person, the very first thing is that I use specific tools and methods to cleanse their energy field. I can clear someone's energy field even over a distance through the special training I received. This way, I helped many clients from all over the world.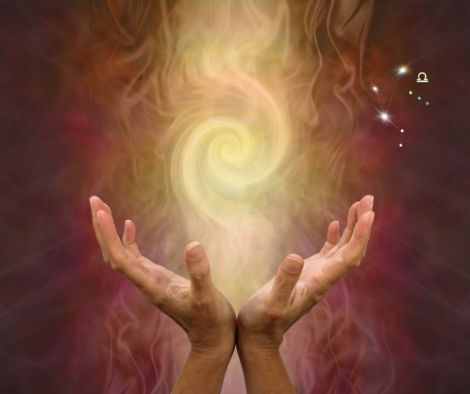 1) Set Healthy Boundaries
One of the best ways to safeguard yourself is to set healthy boundaries. No matter where you are and who you are with, make sure that other people know your boundaries and respect them. This will help you save your energy and keep unwanted energy away.
For example, you could choose not to spend time with people you're not comfortable with; you could stop hanging out at places that drain you, you could take your time before answering texts and calls, and so on. Remember, doing these things doesn't make you selfish!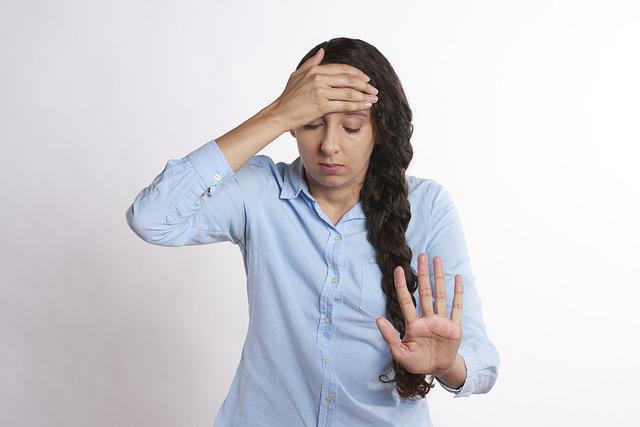 2) Use Crystals To Protect Yourself
Crystals are incredibly powerful objects that are packed with healing and protective energies. When protecting your aura, you could use a tourmaline crystal.
You don't have to go out of your way to make crystals a part of your life. You could simply carry them in your pocket, purse, or backpack. You could also keep them at your home or workplace.
The idea is that proximity to crystals can keep your auras clean and protected. Don't forget to cleanse and recharge your crystals after you have used them.
Some crystals are easily cleansed by holding them under cold flowing water. Other crystals benefit from being washed in a bowl of Epsom salt and laid dry somewhere.
The solid quartz structure of crystals makes them a perfect companion for protection and absorbing energies that are not good for you. At the same time, you can also use crystals that enhance your energy levels, so you are not so much affected by low-level energies.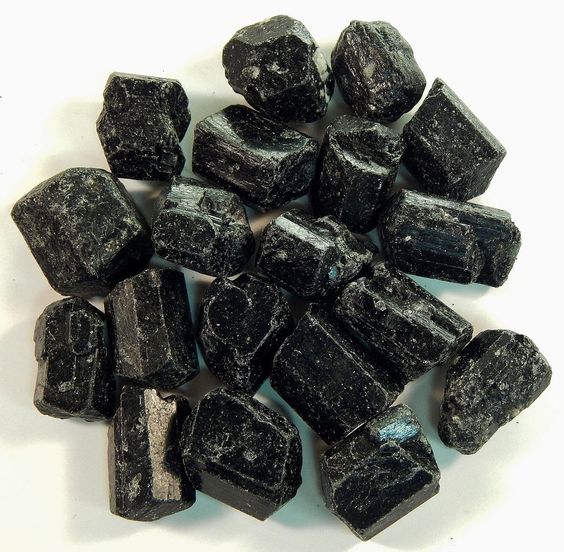 3) Give Yourself Time To Recharge
Just as a battery needs to be recharged, your mind, emotions, and soul need time and space to be recharged. You might feel exhausted when you have been around too many people for too long. Don't worry – it happens to a lot of people. When you're around people, there's an energy exchange going on that you might not even be aware of. So, it's natural to feel drained.
In this case, all you need to do is spend some time with yourself. You could get a nap, take a warm relaxing bath with Epsom Salt and essential oils, spend time with mother nature, or just cozy up in your bed.
Many people exhaust themselves with social gatherings and then feel drained for a few days. It is essential to allocate a healthy balance between going out and exchanging energies with others and recouping in your own space.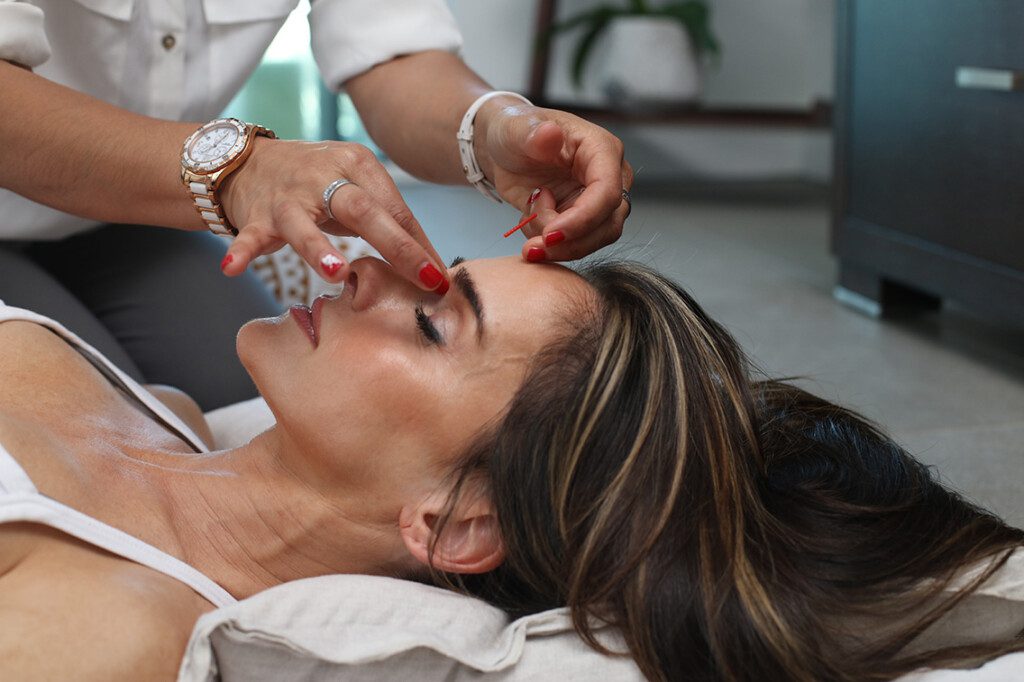 4) Meditate Regularly
Meditation is a one-stop solution to a lot of our problems. When it comes to taking care of your aura, it is perhaps the best way. When you sit in silence and meditate for a while, it allows the mind to become still. If you are spiritually connected, you could ask your Spirit Guide to draw closer and cleanse your auric field.
In addition to that, you can listen to my "FREE" – Energy Purification Meditation Session. Just find a comfortable spot, lay down, and allow this guided meditation to help you simultaneously recharge your batteries and cleanse your energy field.
Plus, you also get a downpour of tremendous divine energies. These can not only clean you up (on an energy level), but they can also make you much more peaceful, relaxed, and at ease. They can also expand your aura and make it more powerful if you know how to do that.
5. Use essential oils to protect and cleanse your energy field
Through my Astroshamanic work, I use crystals, rattles, drums, sacred mantras, astrology (to find the right healing timing), essential oils, and other plant medicine. Essential oils are a powerful tool for cleansing and protecting your energy. You need to make sure that the essential oils are of the highest purity and harvested sustainably. Over the years, I have tried many different oils; however, I only work with doTerra oils.
Doterra Essential oils
Doterra does not only have the best essential oils in the world but also their philosophy on sustainability and supporting communities where the oils get harvested is in alignment with my values. Furthermore, many doTerra essential oils are food grade. This means you can take them internally and use them on your skin or in your house ( for cleaning – cleansing away negative energies in your living and working environment).
"We intentionally source the gifts of the earth, enriching every life we touch. We founded doTERRA with the bold commitment to sell only 100% pure essential oils. Our pursuit of purity not only benefits the lives of our customers when they receive the full natural benefits of the plant, it also ensures that every life we touch from source to you is also enriched."
On Guard – The protection blend
On Guard is a powerful essential oil blend from doTerra that allows you to protect yourself against unwanted energies from the outside. You can apply this blend to protect your auric field in different ways.
Seasonal Relief. Diffuse On Guard (Protective blend) anytime you are concerned about 'what's going around schools, sports arenas, churches, and other crowded venues.
Sore Throat Relief. Mix a few drops of On Guard with two drops of Lemon essential oil and honey in a teaspoon to soothe your throat during the winter.
Gym Bunnies Will Thank You. Before climbing onto that sweaty vinyl at the gym, spray it with On Guard and water.
Be Naturally Protected, All Day. Let On Guard with Wild Orange, Clove, Cinnamon, Eucalyptus, and Rosemary assist in the work of immune support and maintenance. One of the most popular ways to use it is to add a few drops to a Veggie Capsule and swallow. It does wonders.
Use it in your household.
Primp Your Carpets. Add 15 drops of On Guard to a cup of cornstarch or baking soda. Mix, sprinkle, and rake on the carpet, then allow it to sit for up to an hour. Then, vacuum it clean!
Smelly Pipes Got Your Rinse Down? Add On Guard to your wash during the rinse cycle for all the benefits of Protective Blend in your laundry! It will leave your laundry extra clean and smelling great.
Rub-A-Tub Tub. Mix 5-6 drops with a half cup of baking soda to clean your bathtub and skip all the harsh, bleaching chemicals.
Augment Your Air Filters. Diffusing is fantastic, but you can also put a few drops of On Guard on your car's air filter or home air filters to obliterate dank, stale filtered air…right from the duct!
Be Protected On-The-Go. Traveling to the wide-open corners of the world often leaves you without hand cleaning spray handy. Make your own by mixing 4 Tablespoons water, 1/4 teaspoon Vitamin E oil, and 8-10 drops of On Guard in a small squeeze bottle. Violá!
Sharing Is Caring…But Not Always! A few drops of On Guard in a spray bottle with water works wonders on grimy doorknobs, hand railings, and countertops.
The energetic quality of the Onguard Blend is very powerful. You have to try it out yourself.
If you want to order On Guard for yourself and try it out – check out my online shop here.
Purify Blend
Main Ingredients:
Citrus Limon (Lemon) Peel Oil, Abies Sibirica Oil, Cymbopogon winterianus Leaf Oil, Citrus Aurantifolia (Lime) Peel Oil, Melaleuca Alternifolia (Tea Tree) Leaf Oil, Coriandrum Sativum (Coriander) Leaf/ Stem Oil, Limonene*, Geraniol*, Linalool*, Citral*, Citronellol* Naturally occurring oil compounds.
Top Uses:
Air Freshener
Add ten drops to a glass spray bottle with water. Spray as needed.
Laundry
Add 4-5 drops to detergent
Disinfectant
Add 20 drops to a glass spray bottle with water and one tbsp of rubbing alcohol.
Deodorant
Apply 1-2 drops with a carrier
Mildew
Use several drops with a clean sponge
Bites & Stings
Apply one drop neat to bite or sting
Emotional Use: The purifying effects of this blend assist in releasing trapped, unhealthy emotions. It can clear negative energy from a room so that goodness can be noticed and felt.
No-Energy Vampire Diffuser Blend
Four drops of Purify Blend
Two drops Melaleuca
One drop Melissa
Use this diffuser blend to help clear your space's unwanted and harmful energy and emotions.
You can order your Purify blend here…
If you want to learn more about doTerra and its benefits,
why not download one of the
FREE Ebooks
here…
You can also become a member and join our worldwide community for only £25 a year; you will receive the following:
25% off any products your order

reward points on any orders you put in

a FREE product of the month

access to doTerra university

join doTerra Facebook groups, meet like-minded people & learn more in the many

live online classes

read the oil protocols

so much more…..
What's your reaction?
0
Cool
0
Bad
0
Lol
0
Sad